Our Representation of Trusts and Trustees in Family Law Matters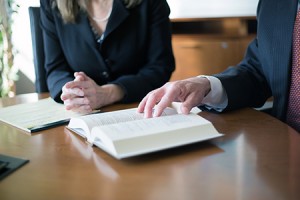 We are retained to represent a trust and trustees in divorce actions in which trust assets are at stake.  As an example, a divorcing spouse may want assets of a trust in which the other spouse is a beneficiary.  The spouse seeking such assets often attempts to join the trust and the trustee to the divorce litigation, and may seek to gain access to confidential trust information, including trust assets, that the other trust beneficiaries want kept confidential.
As counsel for the trust and trustee, we normally advocate against such joinder, and seek to preserve the confidentiality of all information relating to the trust.  We are additionally available to represent trusts and trustees in other family law matters impacting trusts.
Our Representation of Trust Beneficiaries in Family Law Matters
A trust beneficiary may become involved in a family law matter, such as a divorce or child custody contest, and not have sufficient funds to retain legal counsel.  In these circumstances, we are hired by the trustee to represent the beneficiary.